!
The "What's On" tab leads directly to a searchable calendar of events and activities.
Using the filters you can search for events by category, day, week, weekend and month. At certain times, such as school holidays, you can search using the extra serach buttons that will appear.
If you are looking for a particular activity you can search using the free text bar by typing in "dance", "art" or conditions such as "autism" or "ADHD".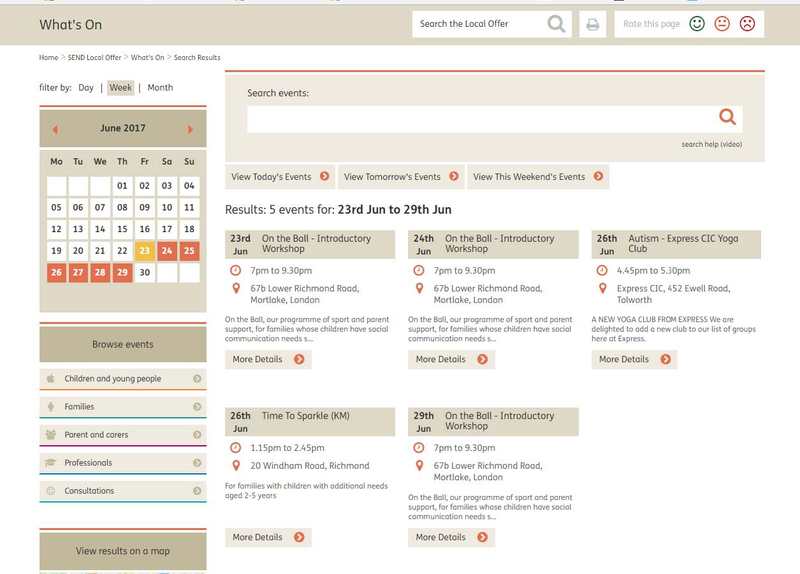 ​
You can easily switch to the "What's On" calendars on the other main sections of the AfC info website using the quick links provided.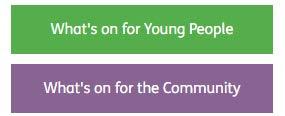 ​